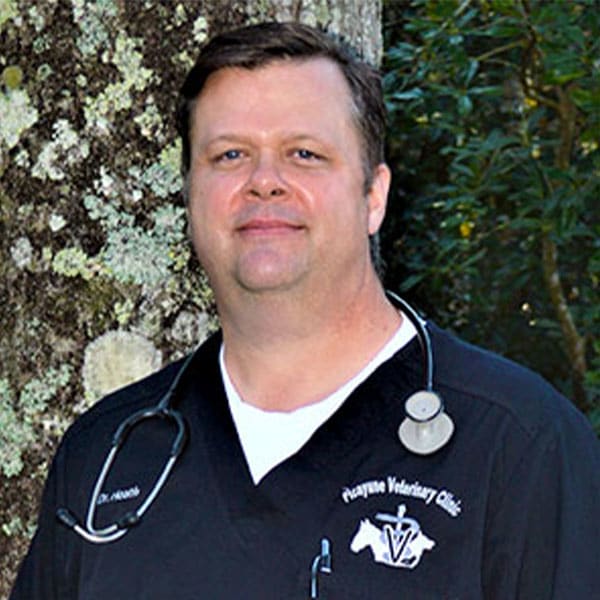 Dr. Stroupe
Dr. Heath Stroupe joined the veterinary team at Picayune Veterinary Clinic in July 2015.
At just four, Dr. Stroupe knew he wanted to become a veterinarian. It probably helped that he grew up on a dairy farm surrounded by cows, horses, pigs, goats, dogs, cats and chickens. At 15, his grandmother encouraged and helped him secure his first job with a local veterinarian. Dr. Stroupe has been working with animals ever since.
Originally from Ripley, Mississippi, Dr. Stroupe attended Northeast Mississippi Community College and Mississippi State University as an undergraduate. He earned his Bachelor of Science in Animal and Dairy Science in 1994. Dr. Stroupe attended Mississippi State University and earned his Doctorate of Veterinary Medicine in 1998. He is a member of the American Veterinary Medical Association, and is professionally interested in soft-tissue surgery.
Dr. Stroupe lives on a farm with a number of horses and cows. In his free time, he enjoys fishing and spending time with family, especially with his two grandsons, Tucker and Wyatt.