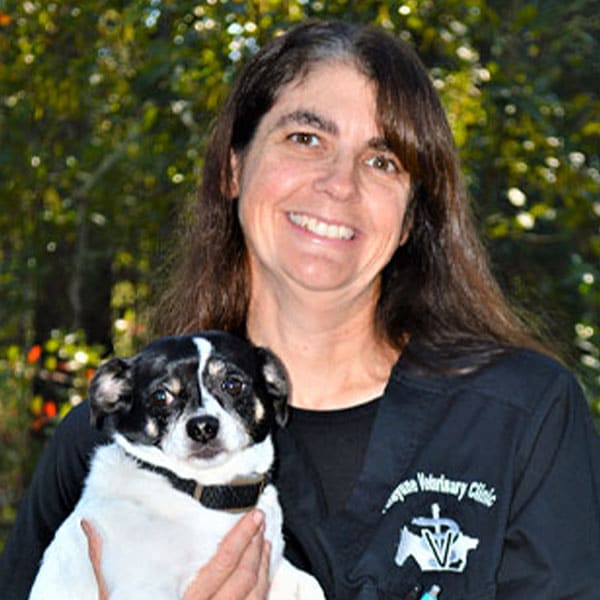 Dr. Odom
Dr. Blythe Odom first decided to become a veterinarian when she was six. She grew up on a family farm in Poplarville, Mississippi, and was involved in the care, raising and showing of her family's horses, cattle, sheep and goats.
She also helped care for her family's dogs and cats, thus giving her a strong foundation on which to build her veterinary career.
Before college, Dr. Odom worked with a local mobile veterinarian for several years. She attended Mississippi State University's College of Veterinary Medicine, where she earned a Doctorate of Veterinary Medicine in 2003.
A member of the American Veterinary Medical Association and the Mississippi Veterinary Medical Association, Dr. Odom's professional interests lie in both soft tissue and orthopedic surgery. "I really love the challenges that orthopedic surgeries provide," she says. Dr. Odom has been a member of the veterinary staff at Picayune Veterinary Clinic since 2012. She purchased the clinic in 2014.
At home on her family farm, Dr. Odom has a cat named Catniss; four dogs named Tommy, Nick, Otis and Daisy; as well as horses, cattle and sheep. She enjoys spending her free time with her horses and her pups.